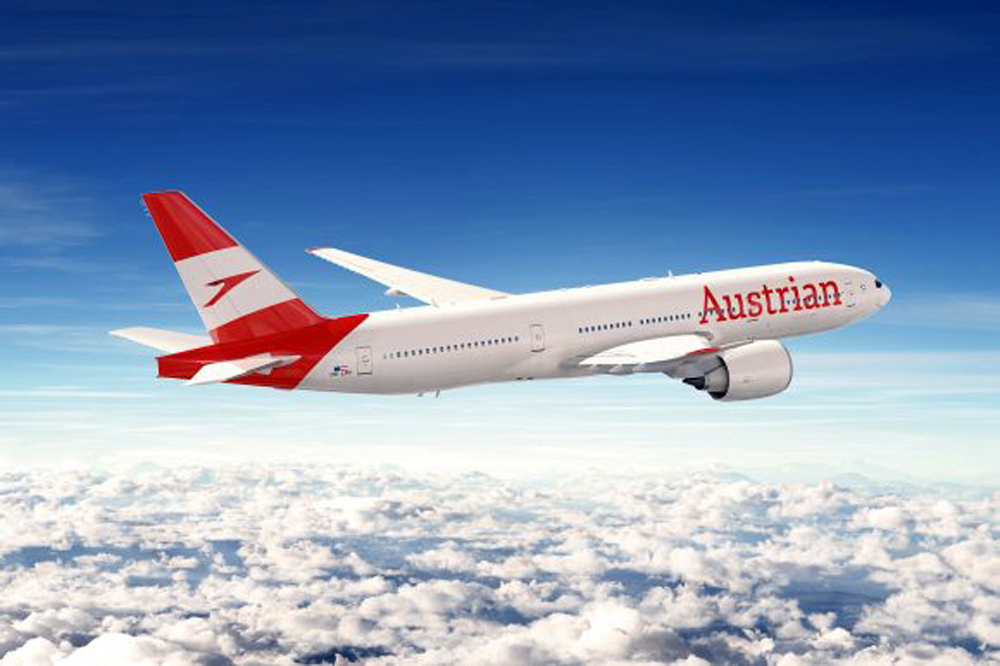 Austrian Airlines has decided to temporarily terminate all regular flight operations starting Wednesday night, March 18. This move is in response to entry bans being imposed across the globe and a rapid decline in demand for air travel. Initially, Austrian will cancel all flights up until March 28. Passengers who have booked a flight during the time will be rebooked on other airlines if possible or receive a refund of their ticket price.
Follow us also on twitter.com/AeronewsGlobal and www.linkedin.com/company/aeronews
For the time being, the last Austrian flight OS66 will land in Vienna from Chicago at 8:20 a.m. on 19 March. Until then, flight operations are to be reduced in a controlled and structured manner in order to bring all passengers and crews home if possible.
"If necessary, for example in cases of a need for evacuation and other relief or emergency flights, we will keep one long-haul aircraft and one medium-haul jet ready for operation. The relief flights will be carried out in close cooperation with the Austrian Federal Government", said an airline representative. "As Austria's national carrier, we are aware of our responsibility and will cooperate with the government and try to bring home as many Austrians as possible", stated Austrian Airlines CEO.
Austrian Airlines kindly asks passengers whose planned flights are not scheduled during the next seven days to refrain from contacting the service hotline in the days ahead but use our contact form on www.austrian.com. In this way, they will give the service employees the possibility to first deal with passengers who would normally be departing in the next week. These passengers will also be rebooked and correspondingly informed as needed.
Austrian Airlines: "We are offering an expanded rebooking opportunity: Tickets with a departure date before 30 April which were booked up until 12 March will be kept in abeyance and remain valid for the time being. Passengers will then have the chance up until 1 June to select a new travel date and, if need be, to choose another destination. Passengers can use of the contact form available on the Austrian Airlines website at www.austrian.com . Passengers who booked a flight before 16 March with a scheduled departure after 18 March will either be rebooked or else their fares will be refunded."